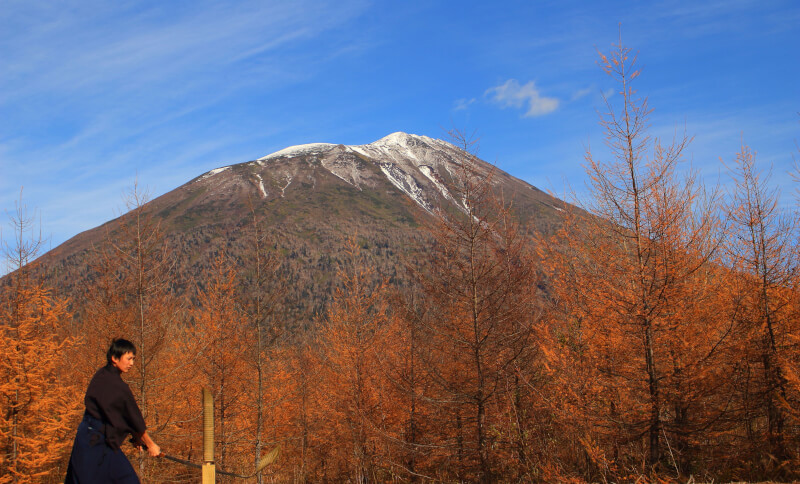 I have been practicing KENDO (traditional Japanese fencing) since I was in kindergarten.
During this time I discovered TAMESHIGIRI. The challenge of needing complete and perfect focus to create a clean cut while performing TAMESHIGIRI fascinated me.
I thought it was a bit disappointing that all you can do at Niseko is either ski or go mountain climbing, so I started this TAMESHIGIRI experience as an opportunity to share more of Japan's traditions and cultures with those who come here.
I hope that touching and handling a real Japanese KATANA with your own hands will enable you to gain a better appreciation for the importance of having focus and clarity of mind in life.